With hundreds of successful projects and dozens of satisfied customers in the past we're right choice if you need:
any short or long-term help with your existing site;
any type of design work, from improving usability to full graphic package for your company;
project of any complexity made from scratch.
There are several reasons why we are right choice for you:
Experience of our project managers allow them to determine scope of work and help customers to realise what exactly they want in a short terms and with our inner company organization we're guarantee that any project will get as much attention and resources as needed to have it done in time and according to specifications.
Our developers are not just excellent programmers, but also personalities who think about what they're doing, picking right approaches, giving advices on improvements, doing everything to make their work better.
Our testing deparment will make sure that your project will work as expected in all popular browsers and platforms.
Sites usability and interface for us is as much important as a look and we're dedicating a lot of time to make our projects user-friendly.
Our company is always on top of what's happening at the market. We're following over all new trends to make sure that our job will be done using latest technologies and approaches.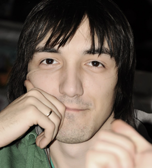 Victor Lototskyy
Co-Founder / Manager / Programmer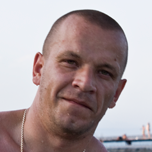 Oleg Lats
Co-Founder / Manager / Programmer